Wang Yuzhi, Director of the Shandong Provincial Department of Housing and Urban Rural Development, conducted a survey at Feilong Group
---
On March 30, Wang Yuzhi, Director of the Department of Housing and Urban Rural Development of Shandong Province, Yin Boyue, Chairman of the International Organization for Standardization Prefabricated building Sub committee, Gao Xuefeng, Secretary General of the Housing Technology Committee of China Real Estate Association and other leaders and experts visited Feilong Group for research. Yu Shengtao, member of the Standing Committee of Yantai Municipal Party Committee and vice mayor, Yang Bo, director of the Municipal Bureau of Housing and Urban Rural Development, Luo Jian, secretary of Laishan District Party Committee, and others accompanied the survey. Song Yong, Chairman of Feilong Group, and Song Jian, General Manager, received research leaders.
The research team first visited steel structure intelligent manufacturing factories and door and window intelligent manufacturing factories, inspected the production and processing of steel structures and doors and windows, as well as production equipment such as intelligent welding robots, box component intelligent production lines, and intelligent robot door and window production lines. They also visited products such as ultra-low energy consumption series doors and windows and mid to high-end series doors and windows in the door and window product exhibition hall. Next, in the model display area of the ultra-low energy project at the Feilong Innovation Research and Development Center, we had a detailed understanding of the technical highlights, energy-saving parameters, construction costs, and other aspects of ultra-low energy buildings. Then, the research team came to the enterprise exhibition hall of Feilong Group to have a further understanding of the development history, business sector, corporate culture, party building culture, etc. of the group. During the visit, Chairman Song Yong gave a detailed introduction to the leaders of the research group on the group's engineering performance, industrial layout, strategic planning, and innovative research and development.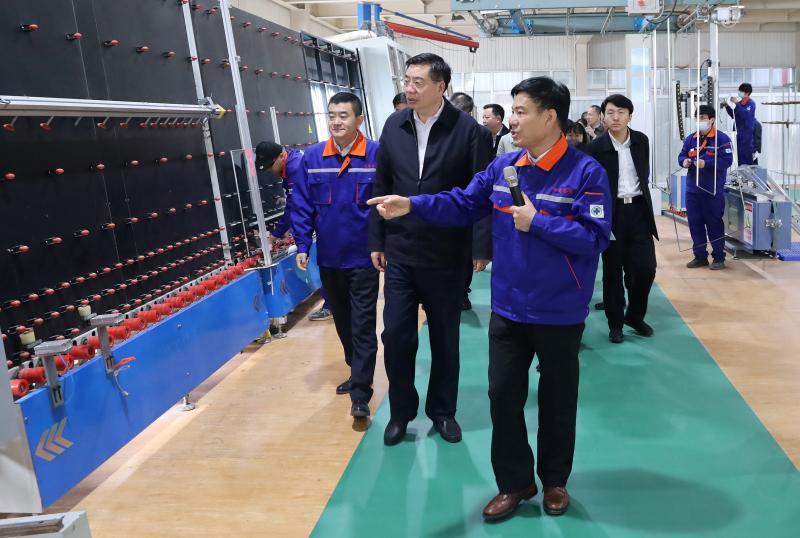 Director Wang Yuzhi fully acknowledges the achievements of Feilong Group and highly recognizes the full industry chain services and construction industrialization development of the group. He hopes that the enterprise can continue to leverage the advantages of the entire construction industry chain, focus on product quality, control production costs, actively implement the "dual carbon" strategy, and continue to empower urban construction and urban renewal throughout the city and even the province.
In recent years, Feilong Group has adhered to the business policy of "taking green and low-carbon as the lead, promoting digital development of the industry, and creating a trustworthy and efficient enterprise". It has created six main business sectors: real estate development, engineering construction, intelligent manufacturing, technology research and development, international trade, and property services, forming a relatively complete construction industry chain.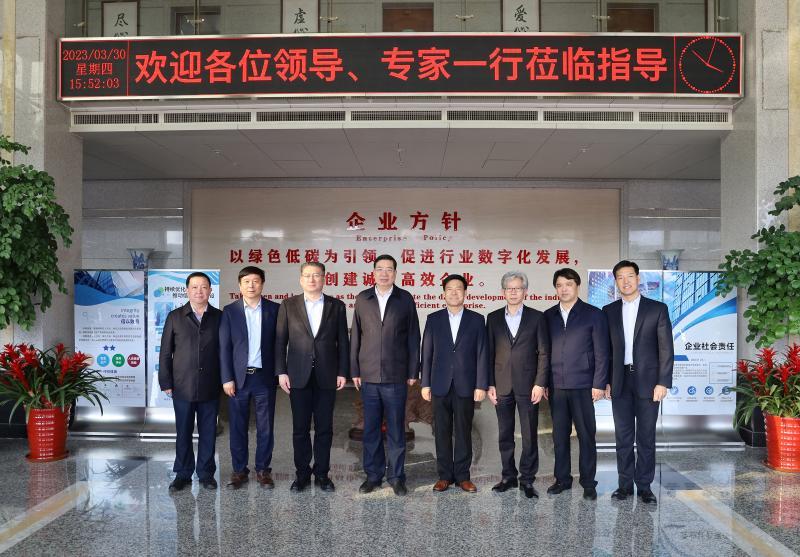 Next, the Group will seize the opportunity of green development, continue to innovate and research in new building industrialization, ultra-low energy consumption buildings, Prefabricated building, green building materials and other fields, strive to create the most competitive engineering service provider of the whole industry chain, and promote the industrialization, digitalization, intelligence, and green high-quality development of the construction industry.