The Group Joins Hands with Hilton Huiting Hotel and Banquet Restaurant to Sign a Contract
---
On April 27th, Feilong Group held a signing ceremony with Hilton Huiting Hotel and Banquet Restaurant. Wang Xiaoni, Deputy Director of Yantai Market Supervision and Administration Bureau, Xia Bin, Deputy Director of the Municipal Investment Promotion Center, Liu Yubo, Deputy Leader of the Municipal Fire Detachment, Xu Houbin, Chief Economist of the Municipal Bureau of Commerce and other leaders witnessed the signing. Wang Lei, Deputy District Head of Laishan District, Zuo Guoliang, President of Hilton Huiting (China) Investment Development, Wang Honghai, Chairman of Yantai Baina Catering, and Song Yong, Chairman of Feilong Group delivered speeches respectively at the ceremony.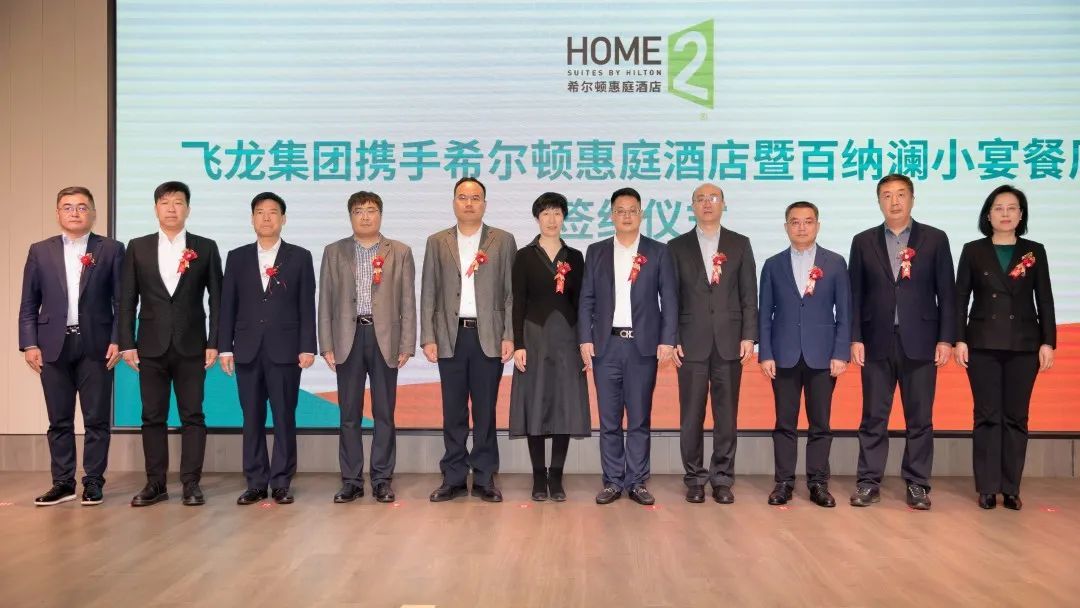 Chairman Song Yong first welcomes all the leaders and guests attending the signing ceremony. He said: "This time, Feilong Group, together with Hilton Huiting and Baina Catering, can achieve strong alliance, mutual benefit and win-win cooperation, accumulate energy to enhance the competitiveness of cultural and tourism industry in Laishan District and even Yantai City, and add a beautiful color to the city image of 'Wonderland Coast · Tasty Yantai'."
I believe that the Hilton Huiting Yantai flagship store, jointly built by Hilton Huiting and Feilong Group, can provide high-quality living experiences for every guest who is willing to explore and love life, leading a new trend in living and tourism, "said Zuo Guoliang, President of Investment and Development of Hilton Huiting (China)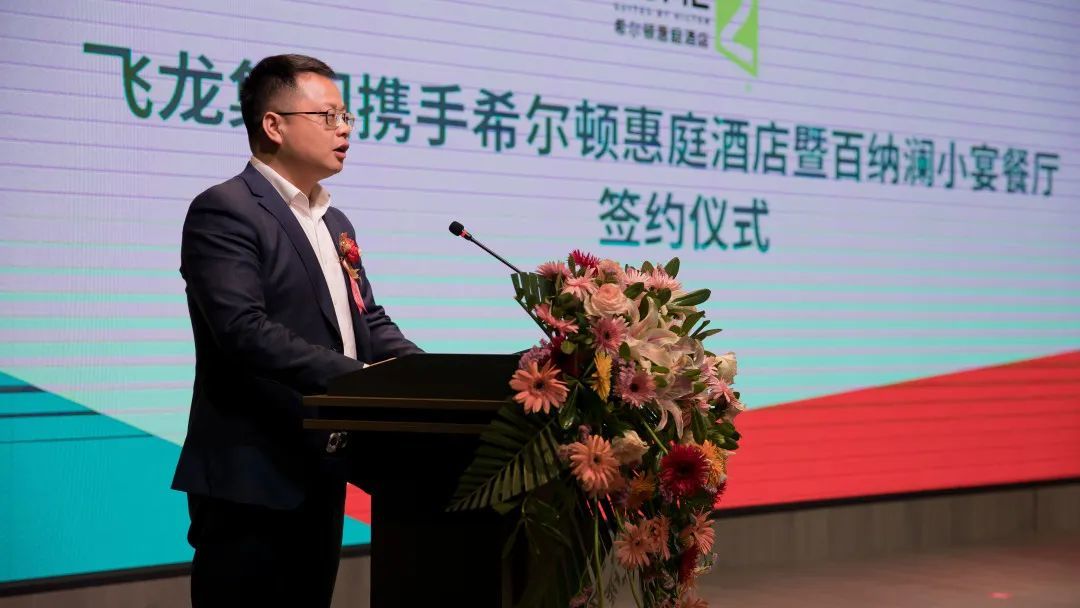 Wang Honghai, chairman of Yantai Baina Catering, said: "The site selection of Lanxiaoyan is based on the good property environment and geographical location advantages of Feilong Shangguan City. It is believed that the presence of Lanxiaoyan will inject new vitality into the cultural and catering consumption in Laishan District."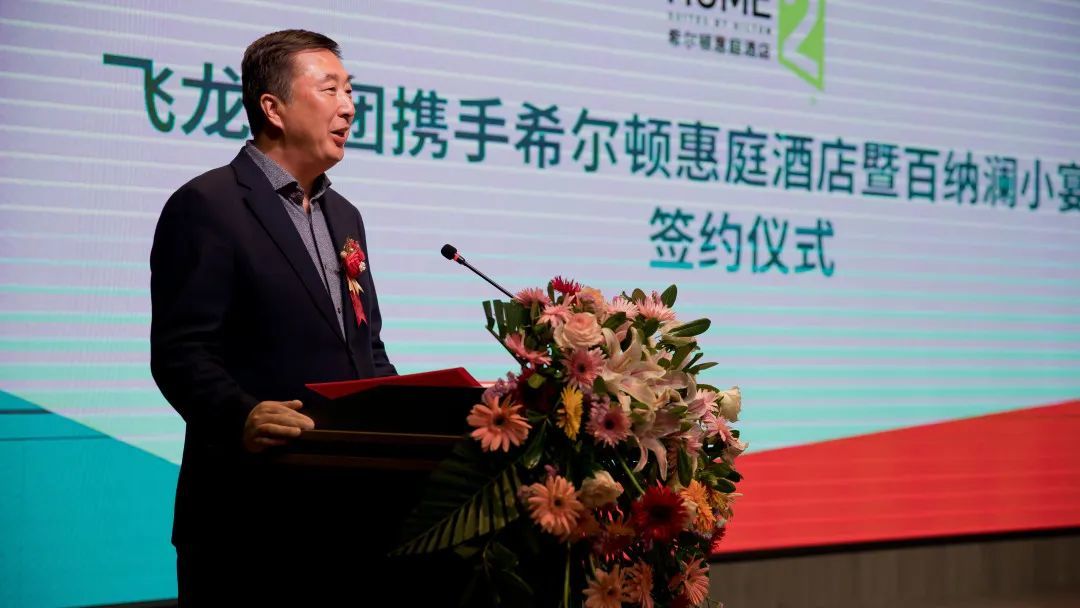 Wang Lei, deputy head of Laishan District, said: "Today's tripartite signing is a real strong alliance, full of expectations for future development, and hopes that this cooperation will truly form a brand synergy to help Laishan District and even Yantai comprehensively develop its economy and society."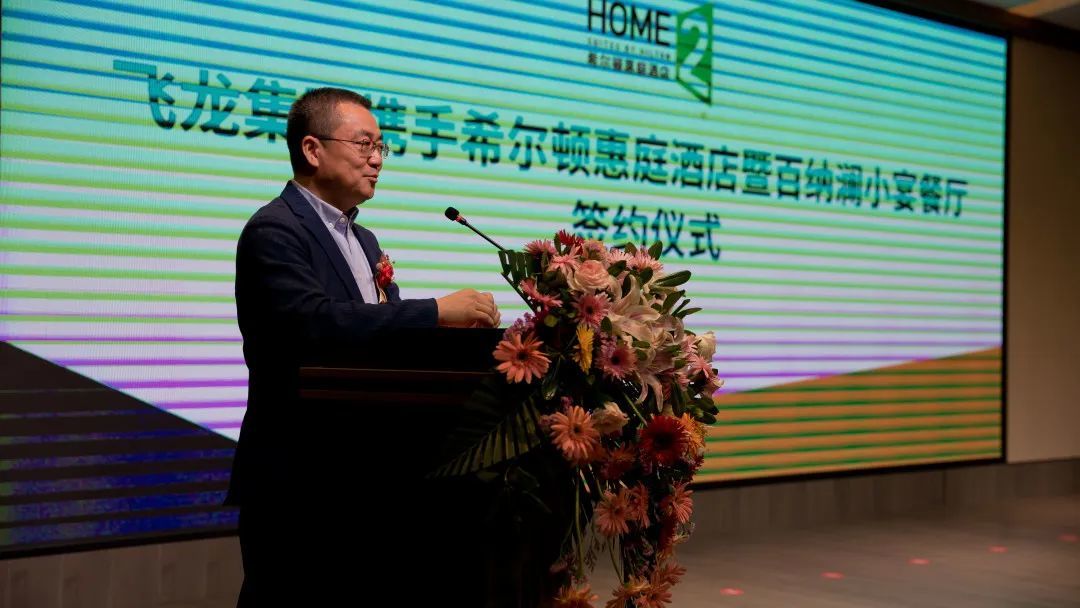 Yantai Laishan Hilton Huiting Hotel is a mid to high-end hotel jointly built by Feilong Group and Hilton Huiting, and is the first Hilton Huiting Hotel in Yantai. The hotel's settlement in Laishan Feilong Shangguan City is Hilton Huiting's recognition of the cultural and tourism development potential of Laishan District and even Yantai City, as well as its full trust in Feilong Group. The Yantai Laishan Hilton Huiting Hotel has 130 spacious and bright comfortable rooms. In addition to the most basic facilities, it is also equipped with intelligent homes, mini refrigerators, microwaves, coffee machines, pet rooms, and more. Guests can enjoy the city's skyline through the observation window. At the same time, the hotel can also undertake small and medium-sized conference activities.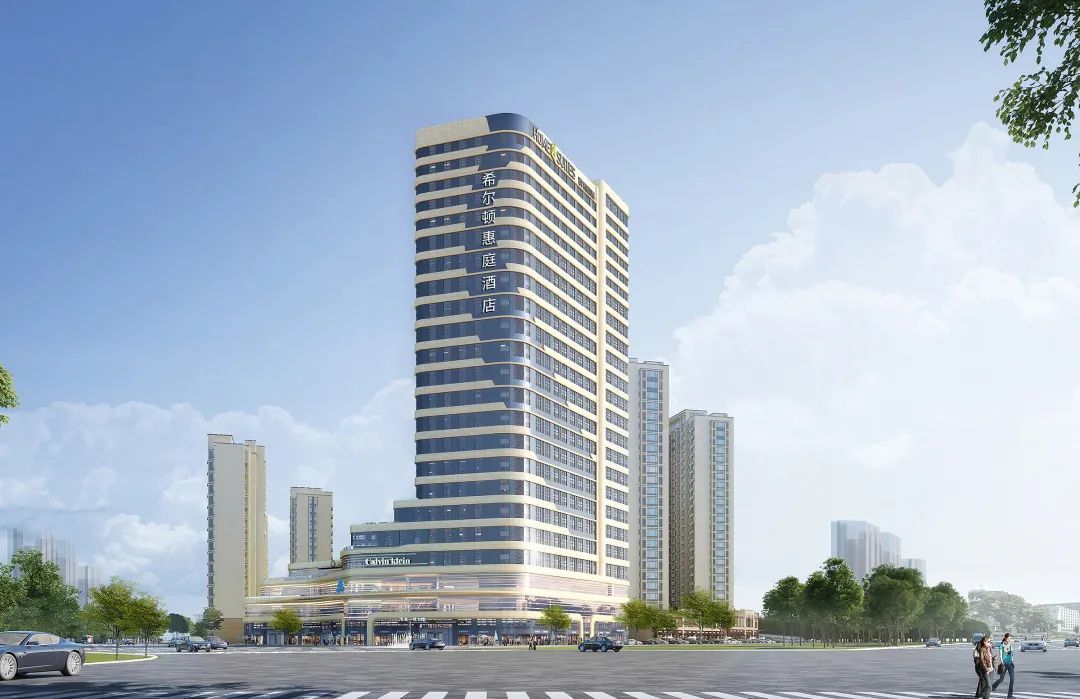 At the same time, Feilong Group, relying on its long-standing advantages in real estate services, has introduced the cutting-edge brand Bainaran Xiaoyan Restaurant under the leading enterprise of Yantai's catering industry, Bainaran Catering Group, to provide better dining environment and higher quality catering services for surrounding citizens, expand the urban cultural and tourism business circle, and promote the high-quality development of the catering industry in the city.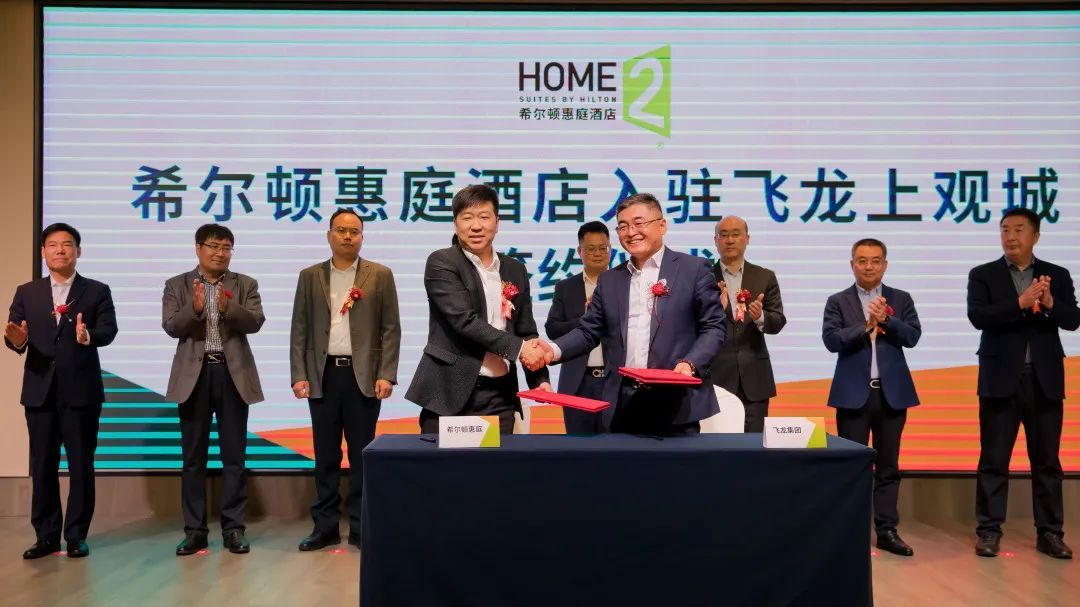 Hotel service is a new model and business format for the diversified development of Feilong Group, and an extension of the group's commitment to becoming a focus on urban beauty. Feilong Group will adhere to the development concept of "service first, honesty based", treat customers with sincerity, operate with heart, and strive to provide international high-end services for guests at home and abroad.