Feilong Group won the award in the second BIM Application Competition of the "Golden Association Cup"
---
On February 18th, the "2022 National Building Steel Structure Industry Digital Building Summit Forum and the" Jin Xie Cup "Second BIM Application Competition Commendation Conference", which was postponed due to the impact of the epidemic, was held in Zhengzhou. The conference commended 149 award-winning works from across the country. The "Eddie Precision 1 # BIM Technology Refined Application" participated by Feilong Group won the second prize, and the "Application of BIM in the Complex Structure of 500 ton Crane Beam" won the Excellent Award.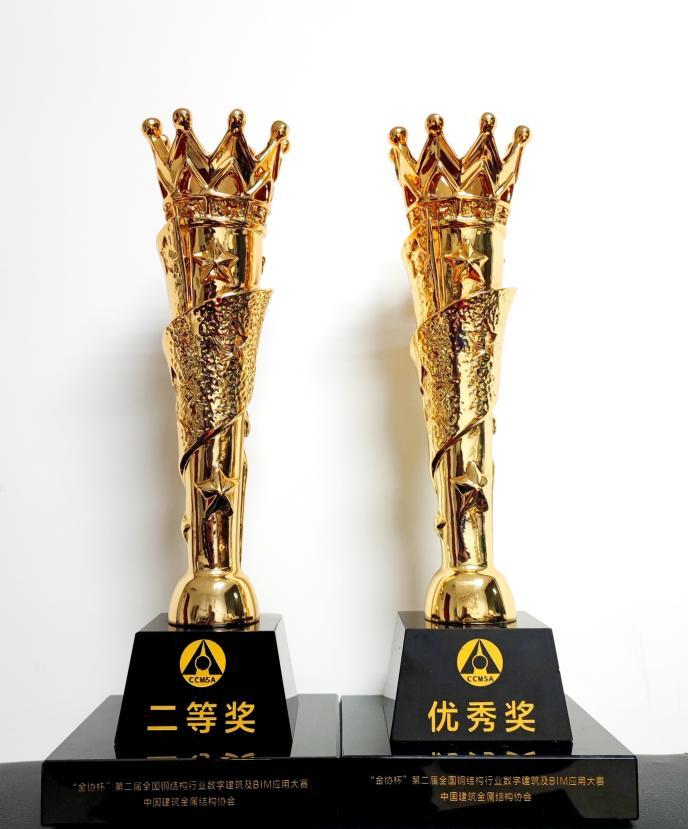 The "Jin Xie Cup" BIM Application Competition is hosted by the China Building Metal Structure Association, with the aim of "digital construction, steel structure future". By showcasing the achievements of digital architecture and BIM application in the industry, it promotes the transformation, upgrading and transformation of the construction industry, and assists in the high-quality development of digital architecture.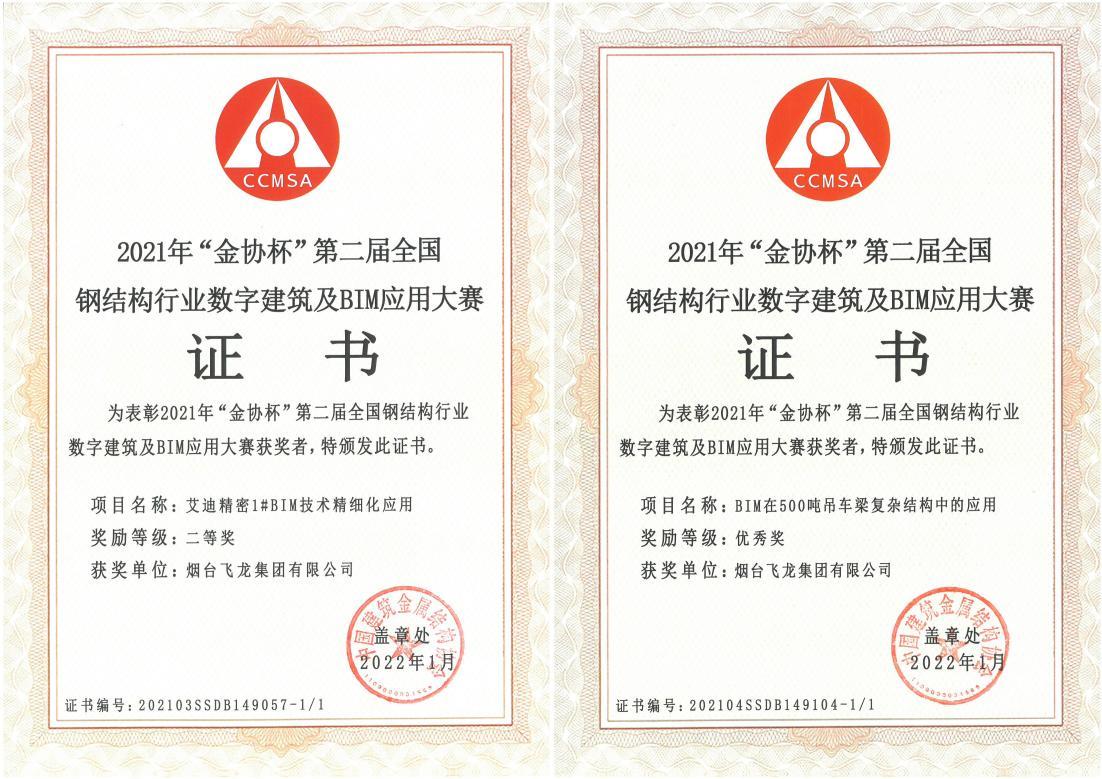 In recent years, Feilong Group has actively promoted the development of digital architecture, especially in the field of BIM applications. It has introduced and trained BIM professional technical talents, increased research and development of BIM technology, deepened BIM engineering applications, fully utilized the advantages of BIM in intelligent modeling, digital design, intelligent review, 3D visualization, and other aspects, and created a batch of high-quality and high-quality projects, continuously empowering the high-quality development of digital buildings and green buildings.