The successful lifting of the PP tower in Wanhua Penglai Park, jointly built by Feilong Group
---
  On April 30, the lifting of propane propylene separation tower (PP tower for short) of Wanhua Chemical Group Penglai Park High Performance New Material Integration Project was successfully completed. The PP tower has a total length of 138.6 meters, a maximum diameter of 10.8 meters, and weighs 3060 tons, equivalent to a 50 story building height. It breaks the global record for the longest product separation tower and is a landmark building in the entire park.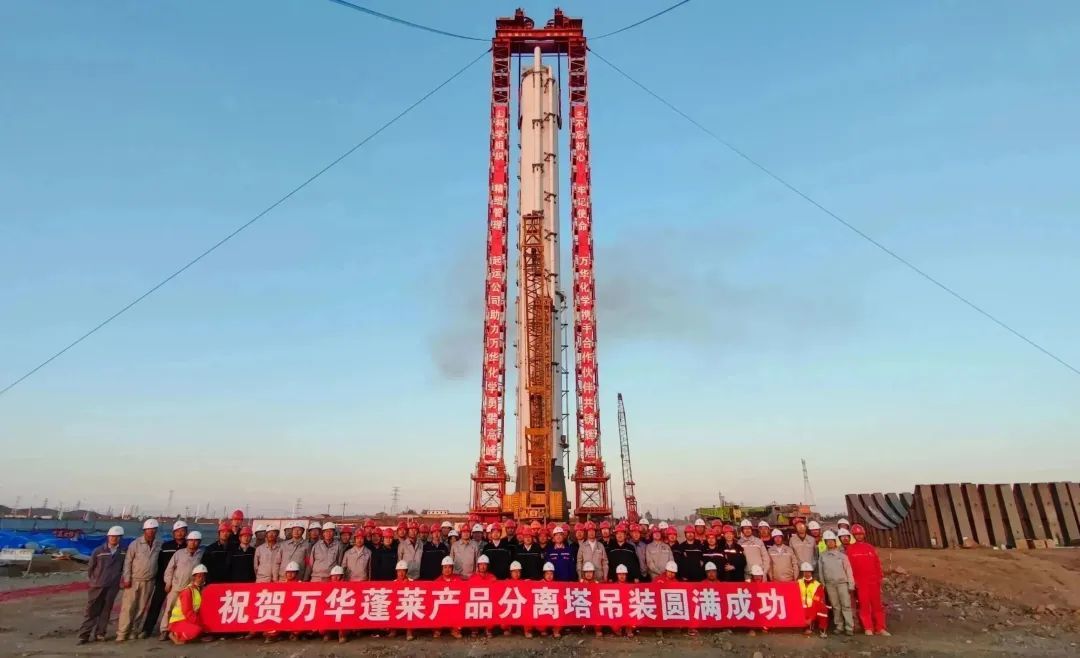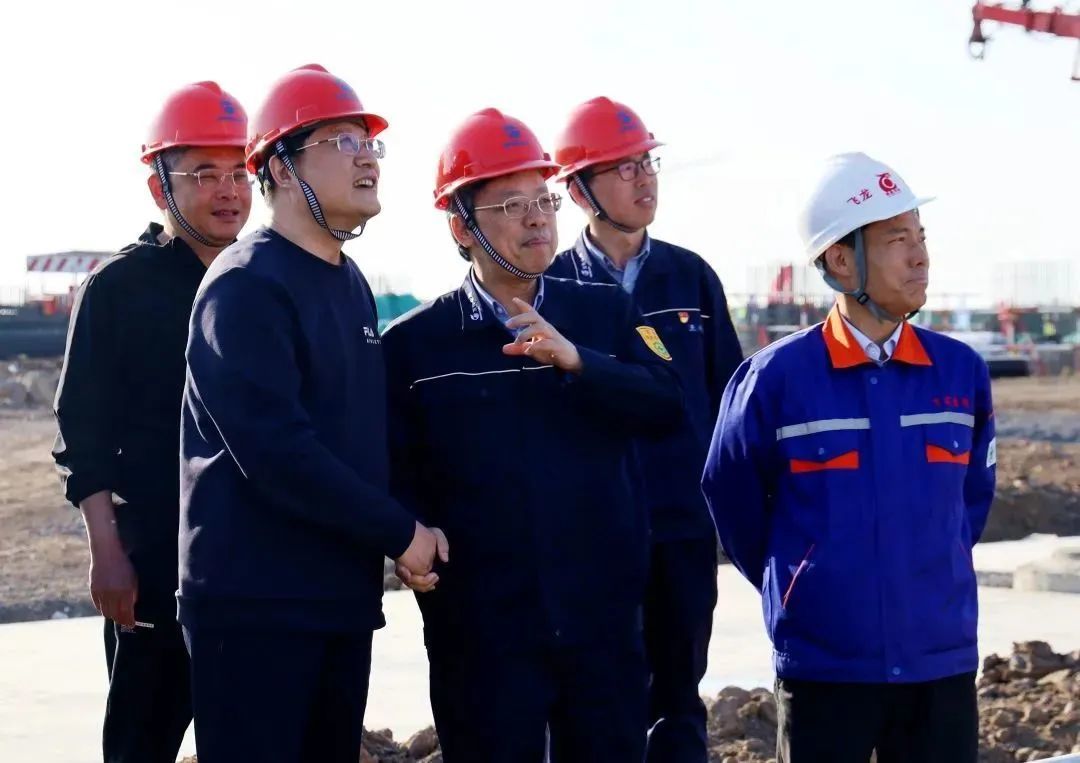 The civil engineering of PP tower is the responsibility of Feilong Group for construction. Under the personal supervision of the group leaders, the project department organized a team of skilled personnel to complete tasks such as 280 tons of steel reinforcement binding, 2500 cubic meters of concrete pouring, and 116 anchor bolts pre embedding, which went through stages such as construction preparation, earthwork excavation, foundation raft construction, ring wall construction, and earthwork backfilling. The construction lasted for 40 consecutive days day and night, and received full recognition and appreciation from Party A. During the construction period, Feilong Group, Party A, and the supervising party organized multiple construction schedule meetings to promptly solve the difficulties encountered during the construction, laying a solid foundation for the timely lifting of the PP tower.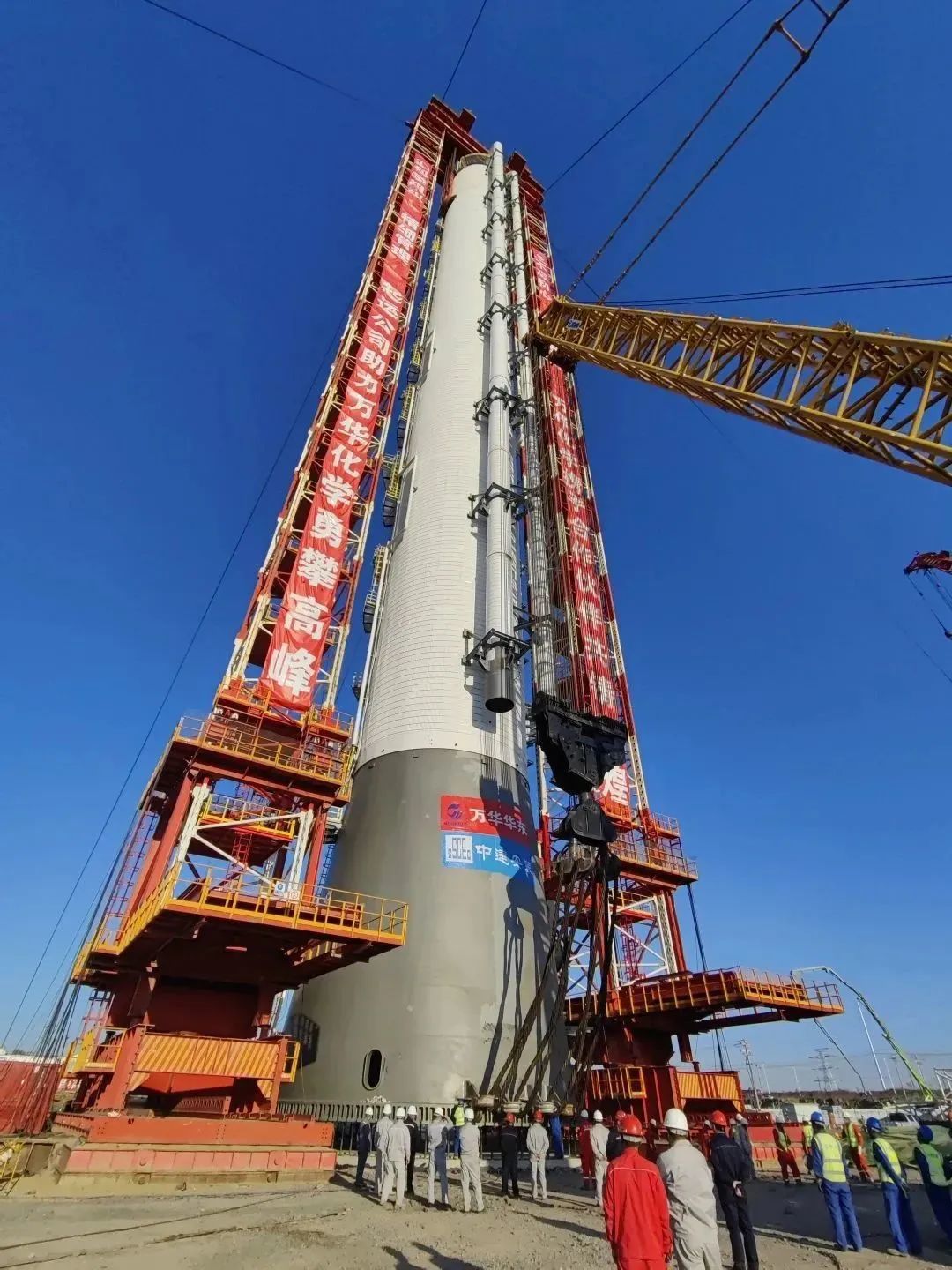 Next, Feilong Group will continue to actively cooperate with Party A and various units to carry out the subsequent construction of the park, carefully plan the construction plan, strictly control the construction process, and submit a satisfactory answer sheet to Party A with efficient construction management, high standard engineering quality, and high-level production services.